Intern Today. Professional Tomorrow.
Are you pursuing a graphic design career and ready to experience real agency work? Join us at Creative Arcade as a graphic design intern. We're on the lookout for a whip-smart and passionate person interested in seeing their design work out in the world. This internship opportunity will provide you with valuable insights, mentorship, and real-world experience. Apply today! You could spend your summer kicking off your career in Canal Park.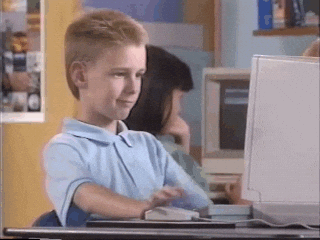 Graphic Design Internship
Creative Arcade
Duluth, Minnesota


June – August 2023
Responsibilities
Collaborate with the design team to create visually appealing and engaging graphics for various mediums, including digital and print.

Support the design team in conceptualizing and creating designs that align with brand guidelines and effectively communicate key messages.

Maintain organized files and assets, ensuring ease of access for future use.

Requirements
Currently pursuing a degree or recently graduated in Graphic Design.

Proficiency in graphic design software such as Adobe Creative Suite (Photoshop, Illustrator, InDesign)

Strong attention to detail and a keen eye for aesthetics.

Basic understanding of typography, color theory, and layout design principles.

Excellent communication and teamwork skills.

Ability to manage multiple projects and meet deadlines in a fast-paced environment.

A portfolio showcasing your graphic design skills and creative projects
Benefits
Gain practical experience in a professional graphic design setting.

Collaborate with experienced creatives and receive mentorship throughout the internship.

Opportunity to contribute to real-world design projects and see your work come to life.

Learn about the design process from concept development to final execution.

Enhance your technical skills and proficiency in industry-standard design software.

Networking opportunities within the creative industry.

Potential for future employment or recommendation based on performance.

Applications will be accepted until May 31st, 2023. We look forward to reviewing your application and considering you for this opportunity.
Creative Arcade is an equal opportunity employer. We celebrate diversity and are committed to creating an inclusive environment for all employees and interns.